Submersible pumps
- Dry running,
- Total tightness of the junction box,
- Main elements in cast iron or cast iron in chrome: resist strong abrasions,
- Double mechanical seal in a patented oil lift,
- Horizontal operation,
- Ability to work in very aggressive and corrosive environments (with a pH of 4 to 10).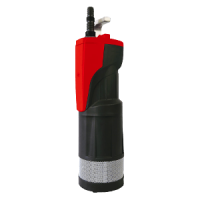 The construction pumps are designed to be used for lifting and depleting mud-laden waters, rainy waters, water laden with sand or sediment, as'clay, silt or silt.
The construction pumps are particularly suitable for draining trenches, excavation bottoms or draining ponds, ditches or basements.
Pump for professional applications construction pumps are designed to raise very large volumes of water several meters high. The range presented on our site is not exhaustive, if you cannot find the model you are looking for, do not hesitate to consult us.

A selection of pumps adapted to your specific business needs